Why the fat freezing machine is the best way to loss weight in summer?
Everyone talks about summer and thinks about the heat of the clothes.
Everyone talks about summer, the temperature is hot, the clothes are worn less, the sun, the beach....think about the picture, are you sure you still save fat ? lol...
But summer has arrived, so how can we lose weight comfortably in the summer?
With the development of technology, fat freezing fat loss machine has been popular in recent years, which can be said to be an artifact for weight loss in the summer.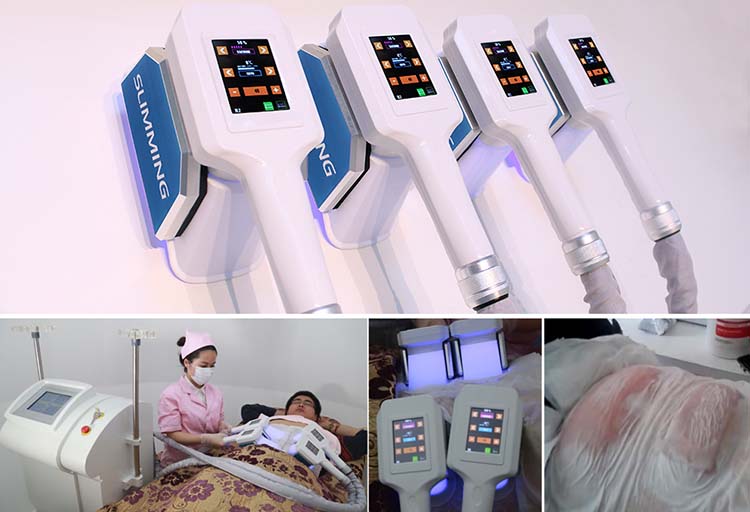 Let me talk about what is the fat freezing slimming machine.
It's shown with a big mainframe, one or two vacuum freeze handles. Cooling by water cooling. Cooling operation beauty equipment, the temperature can reach -5°C-5°C.Easy to use at home or in the spa.
Let's talk about how the fat freezing machine works.
First, put one or two pieces of antifreeze membranes on your body where you want to lose weight, then start the machine and use the cooling handle to place it where apply the antifreeze membranes, The handle begins to suck in the meat and begins to cool. Freeze fat by low temperature and then excrete through metabolism.
Why is the fat freezing machine the artifact of weight loss in summer? You think about the hot weather in summer, how hot and tired you are going out to exercise.
With a freezer, lying at home, drinking ice beer, playing with a mobile phone can be cool and comfortable to lose weight, how comfortable. Have you imagined that the picture is coming out, is it very desirable? lol...
Ok, if you are interested in or question about the fat freezing machine cryolipolysis, or if there are other ways to lose weight in the summer, come and contact me.